The New Face of Spanish Wine Is Here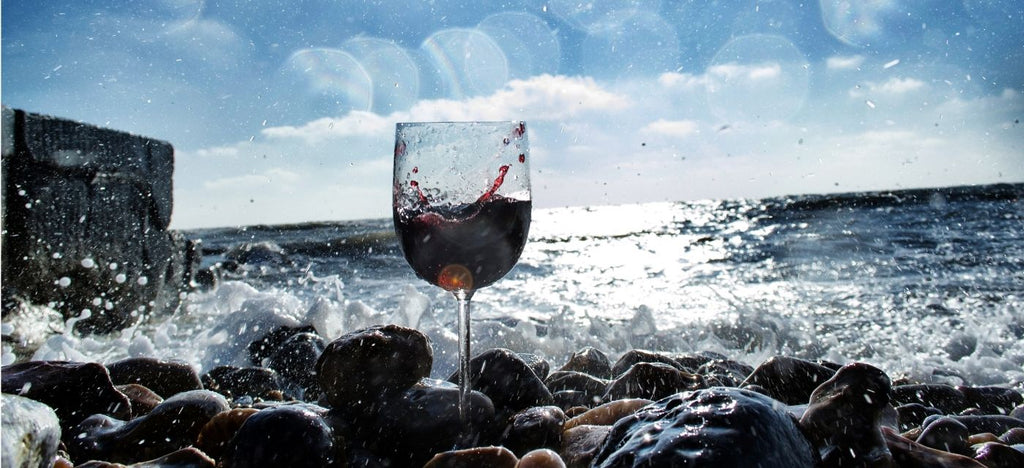 A return to the old school is taking place within the Spanish wine industry. In a country known just a few decades ago for more industrial wine production, gaudy flavours and high alcohol content, a new generation of independent winemakers has gone back to an artisanal, smaller-is-better approach to winemaking - achieving dazzling results. 
These Spanish wine producers have returned to ancient methods in their practices. Working with a deep respect for the land with traditional grape growing and vinification, they are showing the world what magic can happen when they focus their intent on purely expressing their land and the grapes that grow there. 
Producing world-class wines with international accolades from critics like Luis Gutierrez of Robert Parker Wine Advocate and James Suckling, their passion and dedication to conveying a sense of place rings true in every sip of wine they create.
Like these winemakers, Cosecha Imports believes that wine is made in the vineyard. We are proud to be the exclusive Canadian importer of these artisanal and low-intervention wines, with our whole portfolio available for online shopping and Toronto and Ontario-wide delivery.
Get to know some of the talented winemakers we represent and explore their low-intervention, biodynamic wines available for delivery in Toronto and Ontario.
Comando G: Rockstars of Sierra de Gredos
In central Spain, the Sierra de Gredos Mountains give off bright hues in Springtime similar to the Welsh valleys speckled with ancient and faded towns.
It's in this impoverished yet vibrant part of Spain that Dani Landi and Fernando Garcia discovered abandoned bush vines growing among fig and olive trees at high altitudes. These sky-high vineyards have significant day-to-night temperature swings, freely draining soils slow ripening and intense fruit, creating ideal conditions for grapegrowing. 
The location of the vineyards allowed them to dodge the chemical pesticide abuses of the 80's, giving the area's native Grenache grape the opportunity to purely and beautifully express the land it grows on.
Dani and Fernando gained access to Gredos' older vineyards by spending time consulting with and gaining the trust of older winemakers in the area, usually by drinking beer with them in local bars. Some of these winemakers were in their 80's or 90's, hoping to continue their legacy but without anyone to pass their vines on to.
Meticulously working the soils, working with a strong sense of minimal intervention and respect for the land - Dani and Fernando produce singular wines under the Comando G moniker. Their wines are known for their balance between generosity and restraint, light in colour and teasing delicate perfumes of flowers, rocks and minerals from pure fruit cores.
The number 1 best wine on James Suckling's top 100 list, Comando G's La Bruja de Rozas 2018 is finally receiving the attention it deserves after being a hidden treasure for a while now.
Orange peel, fennel on the nose, blackberries and red fruit mingle with subtle herbs and spice. This wine is an uplifting and aspirational expression of the unique terroir of the area. One of the best vintages yet and drinks beautifully now or to lay down to age.
James Suckling, #1 Best Wines 92 Points
Luis Gutierrez, Wine Advocate 94 Points
$492.00 / case of 12
Taking its inspiration and name from the best of Burgundy, the Garnacha grapes in Rozas 1er Cru come from a small 3 ha plot, 900 meters above sea level vineyard near the town of Rozas de Puerto Real.
With its genesis in the cooler reaches of the Gredos, the 1er Cru nose is intense, yet delicate, with aromas of citrus, dried roses, incense and cedar. This is followed by fresh, succulent juicy red fruit, whose depth is balanced by bright minerality on the palate and firm tannins.
$504.00 / case of 6

Envinate: Channeling the Terroir of Tenerife and Beyond
In 2008 four friends from oenology school came together to produce wine as Envinate. Their winemaking philosophy rests on three principles: to convey the personality of each individual plot, to communicate the unique characteristics of each vintage, and to channel the spirit of the growers through the wines.
Known for their higher acidity and a lighter-bodies flavour profile, Envinate wines channel a strong transparency and a linear focus. These are wines that move you, that transport you to the place they were made and the feeling of being there.
Roberto Santana, Laura Ramos, Alfonso Torrente and José Martínez started out buying a small plot of old-vine Mencia in Ribeira Sacra - where Alfonso comes from. Since then they've acquired vineyards along the volcanic slopes of Tenerife (that look like something out of Jurassic Park), the chalky Almansa and the slate-infused slopes of Ribeira Sacra. 
Bodegas y Viñedos Ponce: Manchuela's Mystical Grape
For decades the Bobal grape variety served mainly as raw material for bulk wines produced by cooperatives where it was used to beef up anemic reds. Juan's Antonio Ponce's philosophy is to create wines that convey Manchuela's terroir and pay homage to the region's iconic Bobal. 
Throughout the region of Manchuela Bobal grows freely in sandy-limestone soils, easily recognizable by its thick and gnarled vines. The wild vines stand in contrast to the neat and organized rows of vines on trellises used by some as an attempt to modernize the region with international grape varieties.
Juan Anto Ponce makes wine like they once did in the region. He manages his own network of old Bobal vineyards which he farms biodynamically under Bodegas y Viñedos Ponce , with each wine showing its own unique iteration of the grape.
Juan calls the Bobal grape "unique and mystical" - but it's conveying the vineyard that remains the priority with the wine. His biggest responsibility is to Manchuela rather than the grape itself.
Translating Bobal's bold, rustic characteristics into beautiful wines is not simple or easy, but Juan has mastered his craft and delivers incredible product.
Buena Pinta offers a bright ruby colour of low to medium density. Its nose is perfumed and complex, with the aromas of ashes, cherries and black plum skin combining with subtle hints of cocoa and fallen leaves. On the palate, it's very fresh, full and lively. 
$348.00 / case of 12
La Casilla is a deep and complex red with dense
, spicy aromas of blackberry, dark chocolate and licorice, with a hint of lavender in the background.
The palate is concentrated and fleshy, offering bitter cherry and dark berry flavors and a suggestion of candied flowers. Finishes long and powerful, with lingering smokiness and supple tannins.
$312.00 / case of 12
EMAIL INFO@COSECHAIMPORTS.COM TO
PRE-ORDER LA CASILLA 2018 
Goyo Garcia Viadero: A Return to Winemaking Glory Days
A true son of the Ribeira del Duero region, Goyo Garcia Viadero is a descendent of one of the most well-known winemaking families in the region. He and his wife Diana Semova Geogieva have been farming and producing their own naturally-made wines since 2003 - creating nuanced and expressive wines that speak to the region exquisitely.
Their philosophy is to recover old vineyards with lots of potential, first in the Ribera del Duero area of ​​Burgos, and later lesser-known areas, but which are currently developing large wine projects, such as Arlanza and Cantabria .
Their goal is and always has been to return to the past and let the vineyard - rather than each individual grape - fully express itself. To achieve this, Goyo works with very old, traditionally head-pruned vines, harvests for acidity and then ferments red and white grapes together as a field blend - the way things were done in Ribera del Duero back in the day. The results certainly don't disappoint.
Finca Los Quemados is a single-variety Tempranillo grown in the Ribiera del Duero region of Castilla y Leon, Spain.
A delicious red wine with floral aromas of violets and red and black fruits such as cherries, blueberries and blackcurrants on the nose. There are also undergrowth, mineral and balsamic notes.
On the palate it has a powerful entrance with marked but silky tannins. The fruit is reaffirmed accompanied by a subtle minerality. It is sweet, fresh and pleasantly acidic. A balanced wine with a long and persistent finish.
$318.00 / case of 6
Finca Valdeolmos is a beautiful singe-vineyard Tempranillo which offers notes of dark chocolate, red fruits, orange and warm spices on the palate.
$534. 00 / case of 6
Celler Pardas: Restoring Native Grapes to Their Native Land
Ramon and Jordi of Celler Pardas are pioneering a grape variety revolution in Penedès. A short while ago native varieties were seen as less valuable and harder to work than international varieties and were slowly replaced with high-yielding grapes.
Launching in 1996, Celler Pardas is part of the new face of Penedes growers that have fought for native varieties like Sumoll and Xarello to be replanted and reworked in the area.
Pardas winemakers Ramon and Jordi have employed a holistic approach to grapegrowing from the get-go. They live on the property and simultaneously manage the chalky and rocky vineyards, the forest surrounding it and the land surrounding that to create a hospitable agrarian ecosystem that produces phenomenally expressive grapes.  
Following biodynamic principles, the vines are dry-farmed, and the clay-limestone rich soils are not ploughed to avoid erosion and foster the micro-biology of the place. 
The 2010 Xarello is a pure and unadulterated expression of the Can Comas Estate terroir - channeled through a dynamic native grape variety. 
It is very minty, smoky and balsamic with notes of dry hay and straw, with a core of ripe fruit. It's dense, with good fruit  with a slightly dry finish. Incredibly young. 
$552.00 / case of 6
Polar Boar is a collaboration wine between Cosecha Imports and Celler Pardas made with 100% old vine Sumoll grapes grown on slate soil near the holy mountain of Montserrat only 40 minutes away from Barcelona.
The younger sibling to the iconic Sus Scrofa cuvée, Polar Boar is a luminous Vin du Soif à la Cru Beaujolais. It's a crisp, delicious red with glorious fruit and minerality at its core. Ideal for all occasions and food pairings and guaranteed to bring joy to any table. 
We are proud to announce 
Cosecha Imports
' partnership with 
Hope for Hearts
, a Canadian fundraising movement with the mission to change the life expectancy and quality of life of children with heart disease and chronic medical conditions. 
Hope for Hearts supports the Exercise Medicine Program at the Hospital for Sick Children. 
$288.00 / case of 12
4Kilos Vinicola: Mallorca's Best Kept Secret
Mallorca isn't all about Alpargatas and beaches. It's is the nucleus of some of the most expressive, terroir-driven wines with the energy of a mosh pit. ⁠
⁠
4Kilos Vinicola produces its wines in and around Felanitx, in the heart of the island's concentration of Callet and Fogoneu vines. The climate here is mild and Mediterranean, with hot, dry summers and little rainfall. ⁠
⁠
Francesc, Sergio and the team practice sustainable agriculture, respecting the environment with minimal intervention in the vineyards. They use indigenous plant cover, with a large microbiological population in order to ensure superb biodiversity in the vineyard.⁠
Made entirely from Manto Negro 4Kilos' Tanuki Bob 2017 is fresh and delicious. Bright strawberry and sweet candy are met with pepper and excellent acidity. Playful and satisfying, Tanuki Bob lingers on the palate with just the right right amount of weight.
$420.00 / case of 12
ORDER TANUKI BOB 2017
Bodegas Albamar : Stellar Wines by the Seashore
For the Alba family, working the seaside vineyards at Bodegas Albamar is a way of life. It's what people do with their free time. It's a lifestyle that money can't buy. 
Tasting one of Xurxo Alba's wines is like tasting a part of the Atlantic Ocean. The Alba family owns about 2.5 hectares but also sources from about 10 hectares spread throughout the Rias Baixas region. Their winery and land laps at the sea near the mouth of the Umia River.
The Alba family has been farming and making Albariño in the O Salnés sub-region of Rías Baixas for generations, making sure the grapes are farmed as naturally as possible.
In a humid and oceanic climate, Xurxo tries to be as respectful as he can to the soil, using an organic approach for his own vineyards.
Albamar is one of only a handful of winemakers in the region using natural yeasts for their fermentation, which has a dramatic impact on both the aromatics and flavour of Albariño, giving the wines much more depth, complexity and interest. 
PAI 2018 is  a very elegant Albariño, with beautiful notes of white flowers, a nice acidity with a hint of sea breeze. This white Albarino from Albamar is harmonious and fresh, revealing elements of the oceanic terroir on which the grapes are grown.
$444.00 / case of 12
Albarmar Albariño is a 100% Albariño white wine aged for 8 months in steel vats and oak casks
that taste like the sea, with vineyards that are bathed by the Atlantic Ocean during high tide
. 
Iodized and mineral, taut and fresh, this is a beautiful oceanic white wine. 
$372.00 case of 12