World-Renowned Clos i Terrasses Winery Joins Cosecha Imports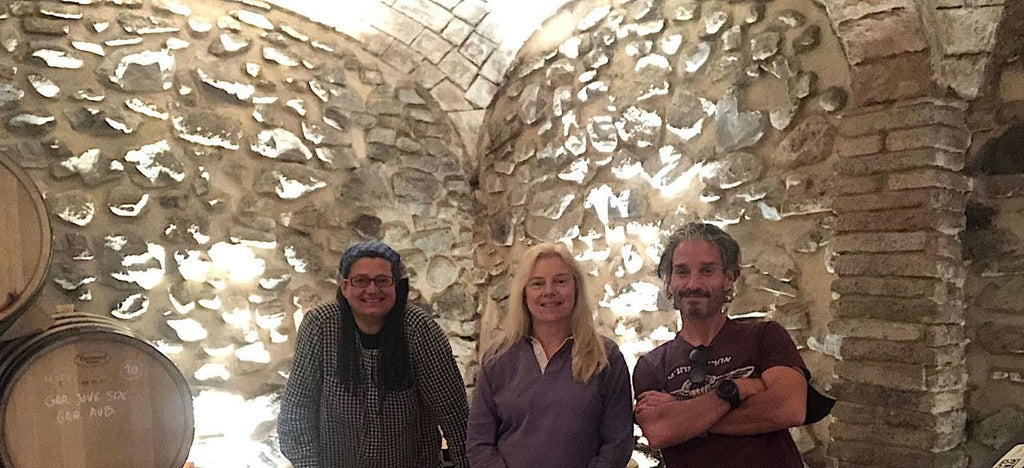 While studying law in Paris in 1988, a 20-something Daphne Glorian first discovered fine wine while working as the office manager for local Master of Wine Kit Stevens. What Daphne saw as simply a job to make ends meet would soon become a vocation she would dedicate her life to...
Not long after she took the job, Daphne was introduced by Kit to Priorat winemaking legends René Barbier and Álvaro Palacios, who described the region with such passion hat she decided she needed to go and see it for herself…
Daphne Glorian Takes A Leap of Faith
Experiencing Priorat in the flesh and seeing its potential first-hand, she took a big, life-changing leap of faith. Convinced by her friend Alvar and René, she spent her life savings on some old Grenache vines planted on 17 hillside plots just outside the village of Grallatops, pooling her resources with them to start making a new style of wine in the region. 
The Modern Priorat of Clos i Terrasses
The Priorat region is rich in history and raw materials, yet was not well known for producing fine wines in the late 80's. The rugged landscape and poor soils yielded only small quantities of wine, and the region was unknown outside of Catalunya.
In 1989, the modern Priorat was born. One wine but five different labels, each of which would become known worldwide and the most famous of which is Clos Erasmus.
In a region now filled with big names, Daphne Glorian has become a quiet mentor to the younger generations of Priorat winemakers, promoting the good name of the region with her exceptional and highly sought-after wines under her Clos i Terrasses label.
From its start, Clos Erasmus has been a wine made from younger vines blessed with being planted in the right spot. Farming has always been sustainable, and with the addition of Ester Nin as Daphne's viticulturist in 2004, Clos i Terrasses has been converted to biodynamic farming.
In her early vintages, Daphne relied on her friends René and Álvaro for advice, but guided by her instincts and her training in Burgundy, her wines have evolved to become some of the most sought-after references for the Priorat  region – and along the way, some of the most desired wines in the world.
World-Famous Spanish Wines 
Despite having received multiple 100 point scores from top critics, Daphne has kept Clos i Terrasses modest in size and has not dramatically increased her production of Clos Erasmus, preferring to create a second, equally expressive wine, Laurel.
Cosecha Imports is thrilled to represent Clos i Terrasses and two iconic wines from Daphne Glorian's label in our portfolio. We are beyond excited to bring the show stopping Clos Erasmus and Laurel to our clients, available for Ontario-wide delivery. 
"By the end of summer 2018, it was clear that we had an amazing harvest ahead of us, with the grapes being not only perfect but plentiful. This was the first time ever we reached 21 hectolitres of wine per hectare. 
As a result the wines are fresh, vibrant, with a perfect harmony of crisp fruit and acidity as well as a bright colour. Both Clos Erasmus and Laurel have an ethereal character, making this vintage very special.
Laurel is an explosion of flowers and red fruit, slightly on the tart side, yet fleshy, raspberries, bing cherries, white peach, orange and thyme blossoms.
Clos Erasmus develops slowly in the glass, revealing first the graphite aromas which have travelled all the way from its roots, followed by blackberries, cranberries, liquorice all wrapped up in soft tannins. An intriguing, juicy, teasing wine which engages your palate entirely. "
The iconic Clos Erasmus wine
$1080.00 / case of 3




Laurel, an equally impressive offering from Clos i Terrasses
$540.00 / case of 6