The Best Spanish Wines for Valentine's Day Dinner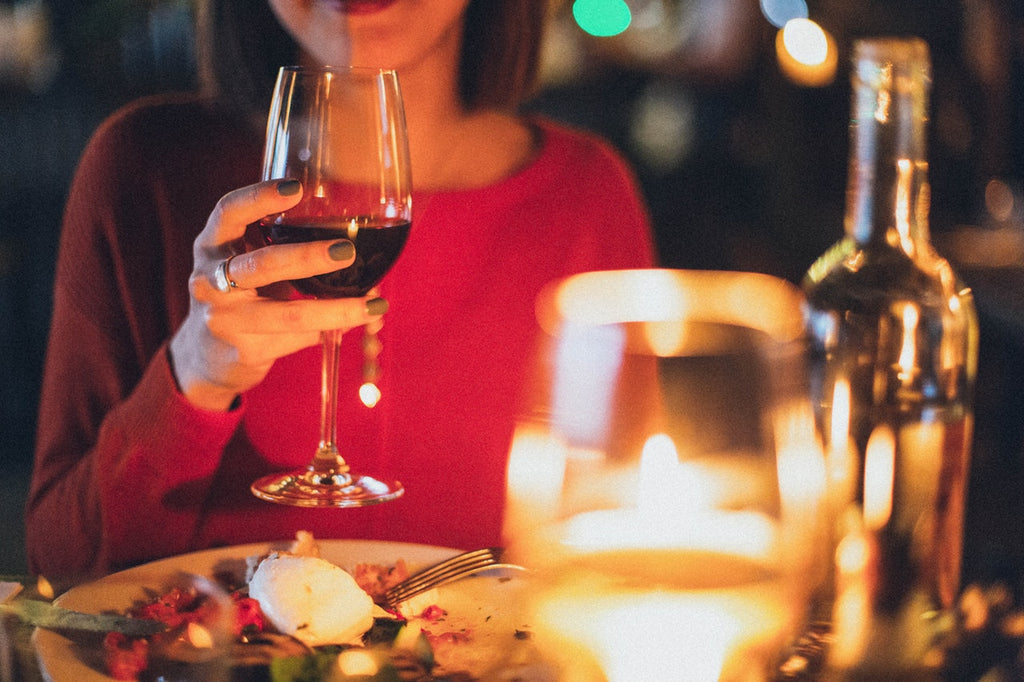 Whether or not you celebrate the romantic winter holiday, we can all agree that Valentine's Day is a great excuse to beat the February blues and indulge in some gourmet eating and drinking with your lover, friends or family. 
To gear up for Valentine's Day celebrations, the Cosecha Imports team of wine lovers, foodies and sommeliers have curated a list of the best Spanish wines to pair with their favourite Valentine's Day dishes.  
Fedellos do Couto Peixes da Estrada paired with Beef Tartare
You can never go wrong with a well-prepared beef tartare. Juicy, flavourful and quite pretty when plated, beef tartare is a classic dish you often see served on Valentine's Day menus around the world. Why not take those few extra minutes and whip the dish up at home for your lover this Valentine's Day?
Pair your tartare with Peixes da Estrada, a delicious red white with the freshness and soul of a white. Curro Bareno and Jesus Olivares of Fedellos do Couto came together to create Macizo Ourensan, and released three incredible wines under the label.
Peixes da Estrada is wonderful regional wine made from blend of red and white grape varieties and showcases the mountainous elevation of the vines. The freshness of Peixes da Estrada pairs beautifully with the richness of the beef tartare.
Can Rafols dels Caus Petit Negre paired with Scallops in Parchment with Fennel, Tomatoes and Olive Oil
Have you ever prepared scallops in parchment instead of pan frying them with oil? It's a no fuss approach to cooking this delicate seafood that allows the ingredients its wrapped with to infuse into that sweet scallop meat. It's not a difficult recipe to prepare, freeing up your Valentine's evening for more romantic activities...
Pair this meal with Petit Caus Negre by Can Rafols dels Caus, a beautiful winery located in Spain's Catalonian Penedès region. It's a rich red made with a blend of Cabarnet, Merlot and Syrah that showcases a pure expression of red fruit. 
Barco del Corneta paired with Fish with Lemon Butter Sauce
Drizzle this amazing lemon butter sauce over just about any food and it will transform into a delicious gourmet meal. We suggest preparing the sauce with a delicate white fish like Sea Bass or Halibut to enhance the sauce's decadent aromas and flavours. 
You and your Valentine will want to sip on something fresh to compliment the rich and buttery flavours of the lemon butter sauce fish. This is where Barco del Corneta's namesake white wine Barco del Corneta comes in. 
Winemaker Beatriz Herranz made this fresh, bright wine with 100% Verdejo grapes. This sometimes misunderstood grape variety is showcased phenomenally in Barco del Corneta, with floral tones and hints of white fruit and green grass.  
4Kilos Tanuki Bob paired with Satay Sweet Potato Curry 
We haven't forgotten about our veggie-loving friends! This delicious meat and dairy-free Valentine's Day meal is flavourful, filling and totally satisfying. With that cold weather snap coming to Toronto over Valentine's Day, a hearty meal like this satay sweet potato curry will be sure to keep you and your lover warm and satisfied. 

Pair this dish with Tanuki Bob by 4Kilos, a fresh and delicious wine with notes of strawberry, sweet candy and pepper. The spice of the wine will compliment the curry's aromatic flavours wonderfully. 
Alvar de Dios Hernandez Tio Uco paired with Spanish Charcuterie 
With a charcuterie board, the creative possibilities are endless. Stick to a classic cheese-and-meat-only board, or include some different side nibbles like olives or dried fruit to add levels of flavour to your charcuterie experience.
Making the board is oh-so-simple and is guaranteed to impresses your date, no matter what time of year. 
We went with a Spanish charcuterie featuring classic Spanish cheeses like Manchego and Drunken Goat plated with the country's iconic Iberico ham. 
Tio Uco by Alvar de Dios Hernandez is a phenomenal wine to pair with this romantic starter. Fruity, light and full of flavour, Tio Uco has aromas of fermenting berries, black cherry compote, and incense. A perfect companion to the bold umami flavours of your charcuterie.